Field Guide To Cool Cats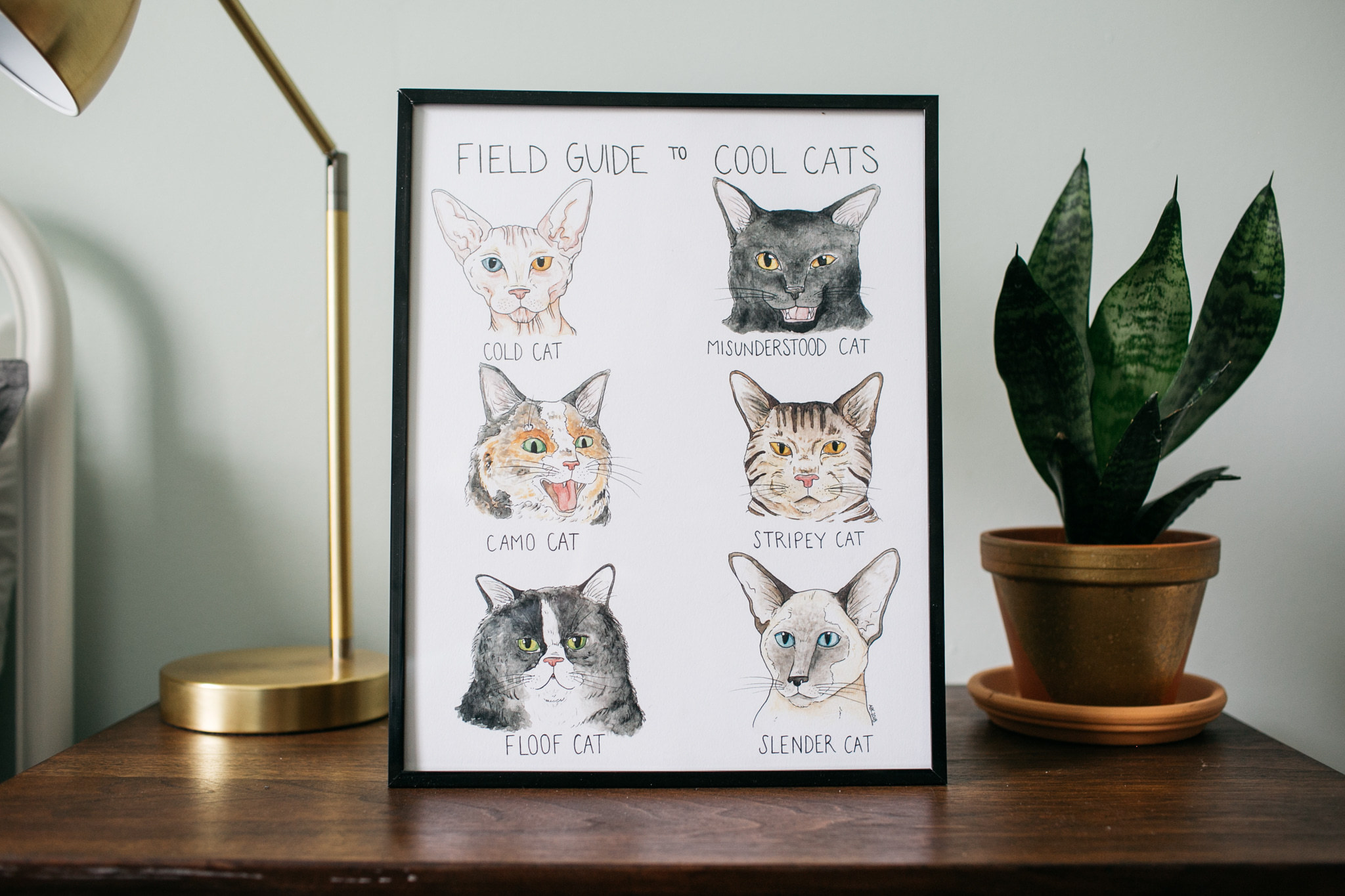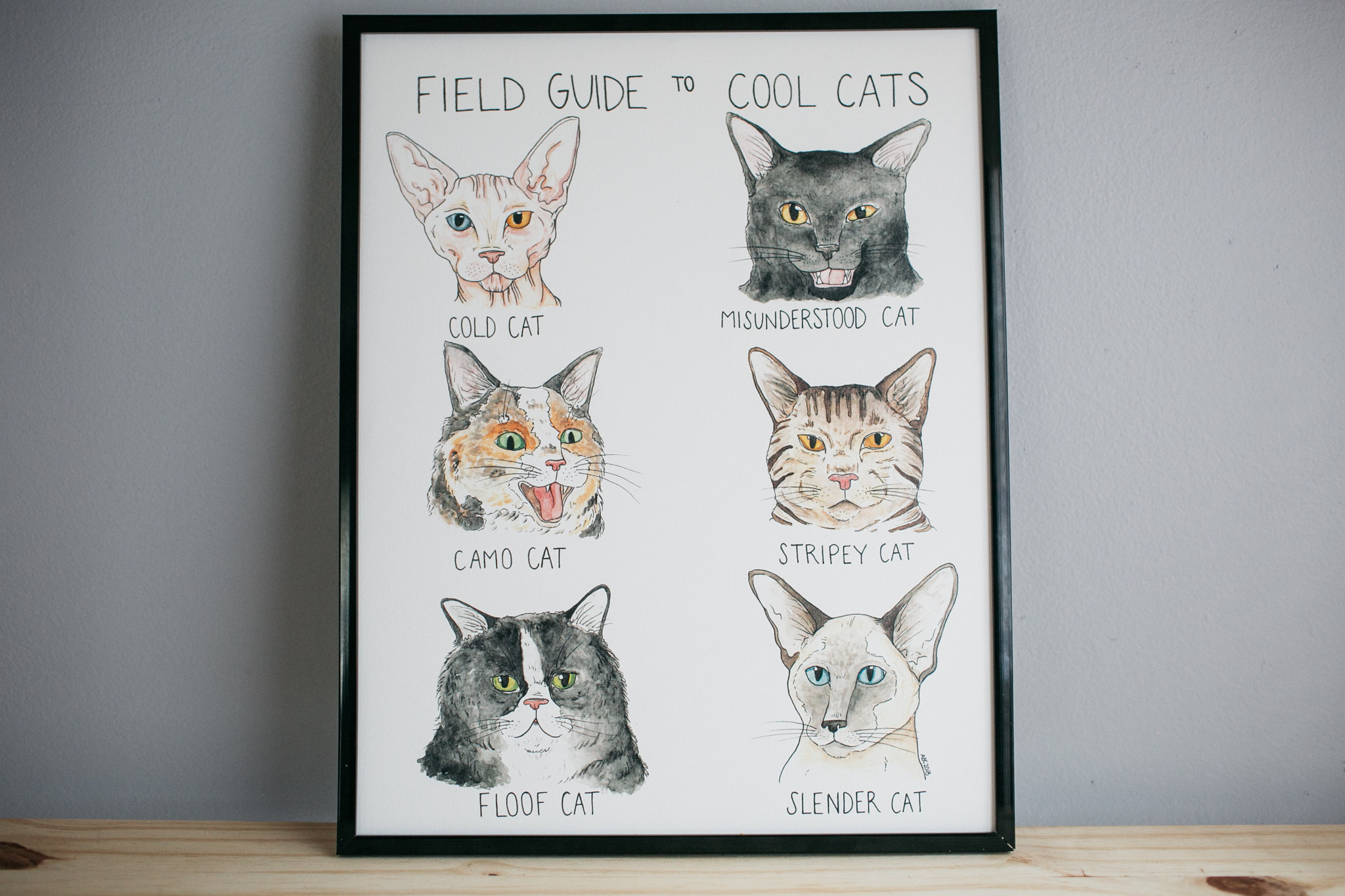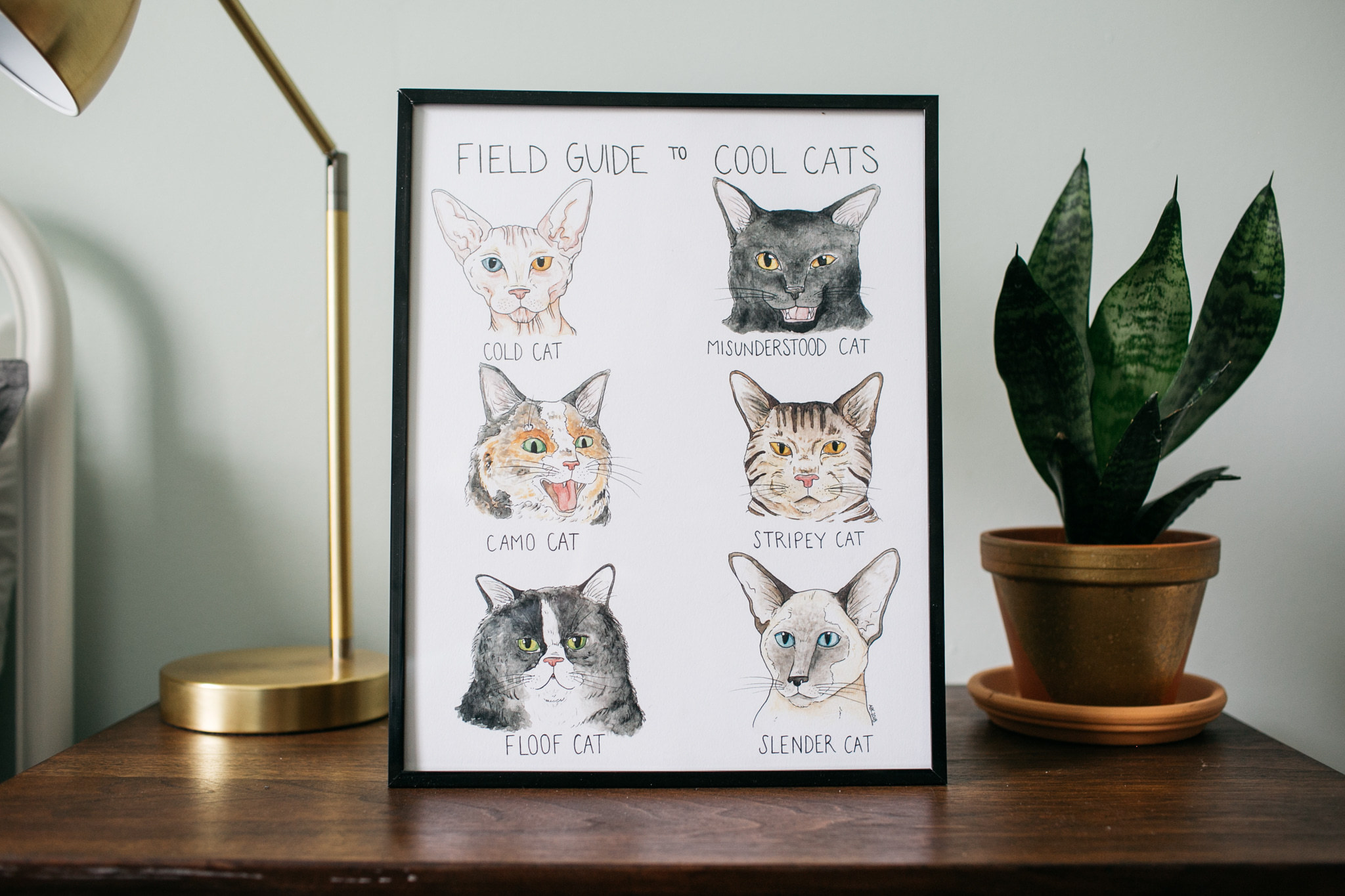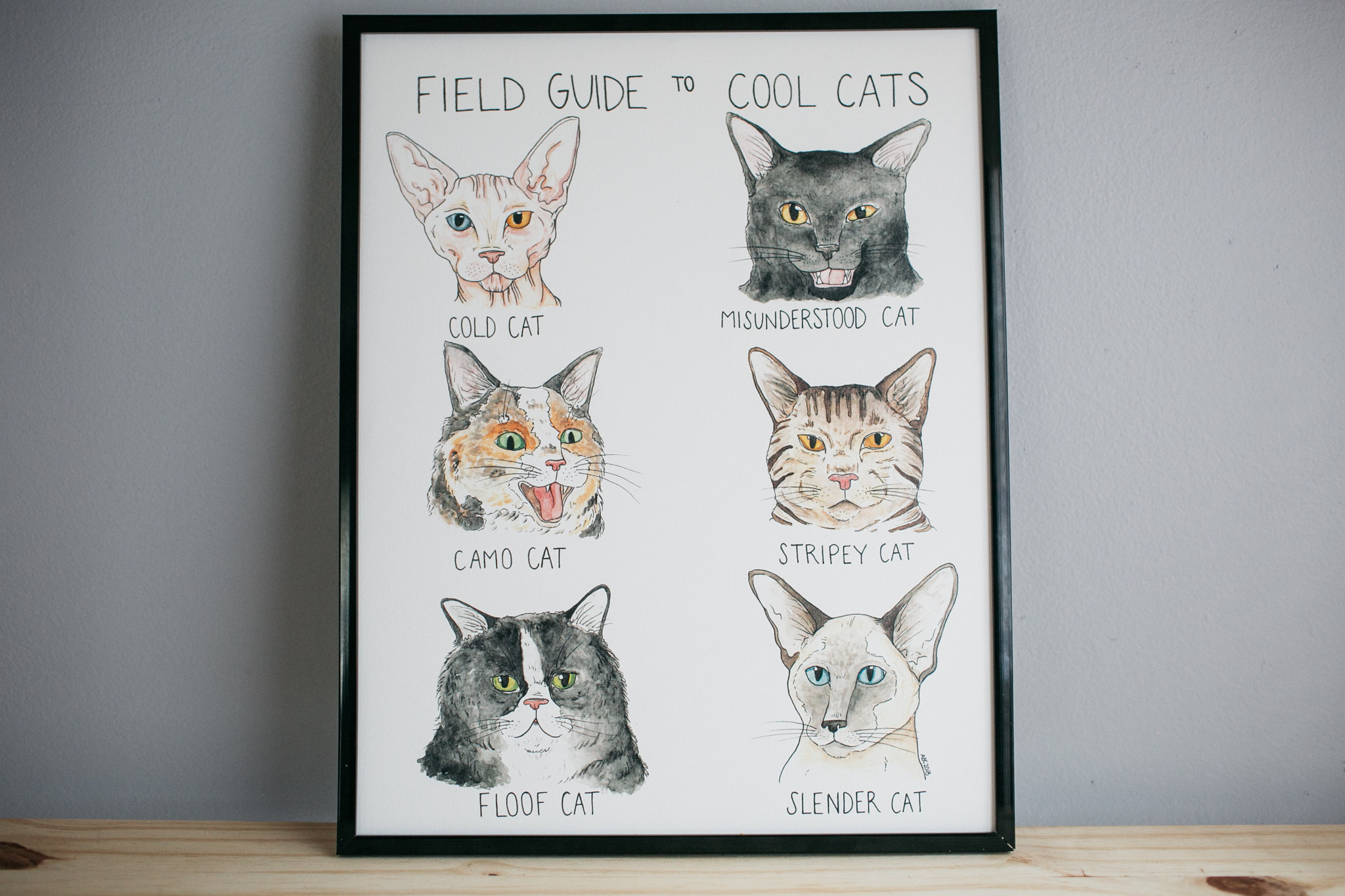 Field Guide To Cool Cats
FIELD GUIDE TO COOL CATS
11x14
High quality illustration print on matte paper.
Have you ever been pondering cat breeds (as one does) and wished you had a chart to help you out?
Introducing the Field Guide To Cool Cats! Hang it in your home, give it as a gift, memorize the different types of felines; the options are endless!